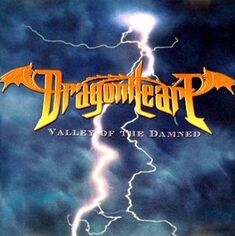 Valley of the Damned (Demo) is the demo of DragonForce's (Known at the time of recording as DragonHeart) debut album, released in 2000).
Track Listing
Edit
Total Length: 33:04
(*Note: The Japanese edition of the demo included a remastered recording of "Where Dragons Rule" as a bonus track. The original demo version of the song is extremely rare, much like the original versions of "Black Fire" and "Heart of a Dragon" which were never released.) (**Note: There is an original version of Evening Star, it is extremely rare, the original version's name was "Lands of Desire".)
Personnel
Edit
Technical Staff
Edit
External Links/References
Edit
Ad blocker interference detected!
Wikia is a free-to-use site that makes money from advertising. We have a modified experience for viewers using ad blockers

Wikia is not accessible if you've made further modifications. Remove the custom ad blocker rule(s) and the page will load as expected.